Al-Haider Nursery has extensive experience in providing residential garden care for home owners situated in and around the capital. We are domestic gardeners in Karachi offering a range of services to suit your requirements whatever size your garden.
Our motto; 'no job is too small or too big" really says it all. We can provide garden design and landscaping through to walling, paving and decking and also lawn care and planting.
If you require domestic gardeners in Karachi, we offer a full range of services which caters for every aspect of residential garden maintenance.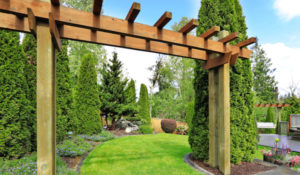 Domestic Gardeners in Karachi Services
Garden Design and Landscaping
We can design and landscape your garden to meet your requirements. Whether you want it to be low maintenance, kid friendly or somewhere to entertain your friends.
Planting and Turfing
our extensive knowledge of planting ensures that your garden beds always look their very best. We can also turf your garden to give you a brand new lawn to enjoy
Artificial Grass
We can install high quality artificial grass. This has been growing in popularity and is certainly a good investment for anyone who wants a low maintenance garden.
Paving, Walling and Driveways
Al-Haider Nursery has vast experience of designing and installing paving, walls and driveways for clients which will certainly add value to your property.
Fencing, Trellis, Decking and Outdoor Carpentry
Perimeter fencing for security, decorative trellis, garden decking and outdoor carpentry are all services we provide for our clients.
Drainage
Garden drainage is important, especially because of the adverse weather we have been experiencing in this country. This is an essential service we offer for your garden.